About Ceylon Cinnamon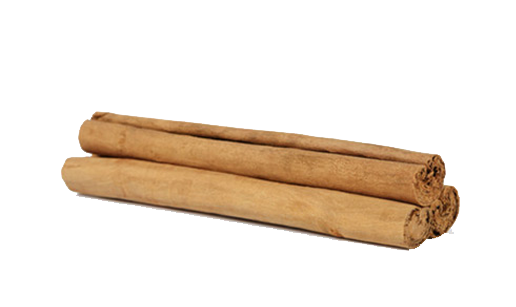 Ceylon Cinnamon (Cinamomum Zylanicum) a plant indigenous to Sri Lanka is a relatively size bushy ever green tree. Cinnamon produced as well as made in Sri Lanka provides obtained long standing popularity within the worldwide market because of its distinctive, high quality, color, taste and aroma. The name Ceylon Cinnamon produced from the former name of Sri Lanka is a very recognized geographical indication for Cinnamon.

Sri Lanka is world famous as the spice island. We are a home to a variety of spices and herbs of great value, which are essential in our lives. The rich humus soil and the perfectly damp and sunny climate are a unique combination bestowed on Sri Lanka by Mother Nature. Among the endless list of spices found in abundance in Sri Lanka, Ceylon turmeric, cloves, cardamom, Ceylon cinnamon, curry leaves and lemon grass are top ranking in the world.
Cinnamon is the most essential as well as beneficial spice made in Sri Lanka. Before the advent of modern food preservation technology Europeans used Cinnamon together with Pepper to preserve meet products. Cinnamon is used with bakery products, Asian meals as well as flavored tea because of its unique aroma & taste. Together with growing concern on health hazards associated with artificial flavoring agents used in the food industry there is a growing choice for natural flavors globally.
Ceylon Cinnamon is Queen of Spices
Ceylon Cinnamon is considered the queen of Spices. It is a very rare herbal organic spice that is found in abundance in Sri Lanka. For many centuries Ceylon Cinnamon has attracted the westerners to the country to try and capture the Monopoly. Sri Lanka becomes a British colony due to Ceylon Cinnamon. Because this spice is rare, it fetches a very high price in the international market.
Our process
Ceylon Cinnamon is famous as a medicinal herb in the Middle East. Together with Ceylon tea, a small stick of Ceylon Cinnamon in your tea will help you solve non contagious diseases such as obesity, diabetes, cardiovascular issues and likewise. The European countries too have started having their favorite drink with cinnamon once they have got acquainted with the Divine healing powers of this spice.
Ceylon Cinnamon is used in five star hotel chains to make cinnamon rolls, buns and toast. Most Ayurvedic medicine too recommends the use of cinnamon. You may ask, why Ceylon Cinnamon? Why not any other cinnamon? The answer is simple. Ceylon Cinnamon is the best. We assure you that no other cinnamon in the world retains the quality and the goodness of cinnamon as we do. That is exactly why you need to trust in Ceylon Cinnamon and nothing else.
Why is there such a big demand for Ceylon Cinnamon?
Ceylon Cinnamon is something that goes through a certain process to elevate to the level it is at today. The cinnamon you see in the market does not appear as it is originally. The bark of the cinnamon plant is scraped out carefully, using special knives and is sun dried to give texture and the coloring. Then there comes a process known as stuffing where the cinnamon peels are rolled in to one large Ceylon Cinnamon stick. This is what is sent to the market. Simple as it may sound, there are a lot of processes that goes in while stuffing the cinnamon stick.
Advantage of Ceylon Cinnamon
1. Regulating Blood Sugar Levels

Being an important key hormone in the human body, insulin is accountable for shaping up your metabolic process as well as controlling the particular transfer of blood sugar towards the cells. However, what are the results whenever cells don't interact to insulin, and you develop some sort of resistance?

Being this disorder may result in diabetes down the line, you need to act instantly by introducing useful foods or even powerful supplements inside of your diet. Ceylon cinnamon is really great option as it reduces blood glucose, a good indicator of insulin resistance. From the moment blood sugar levels control.
2. Helping Prevent Type 2 Diabetes

When it comes to treating serious health matters, preventing diabetes is probably one of the most congested topics within the health community. But, while the debate about functional food and diabetes grows strong, Ceylon cinnamon has managed to prevail with its anti-diabetic potency. In fact, one study shows that cinnamon can help you alleviate symptoms of diabetes and pre-diabetes. That mainly occurs because this powerful spice blocks the formation of glycation end products (AGEs).
3. Bacteria Fighter

Cinnamon may also pack a powerful punch against microbes. Research at Kansas State University demonstrated that cinnamon fights E.coli bacteria. When used alone or in combination with typical food preservatives, cinnamon knocked the amount of E.coli bacteria in the apple juice to almost undetectable levels.
4. Ceylon Cinnamon Manage Alzheimer's and Parkinson's Symptoms

Ceylon cinnamon just doesn't quit! As Parkinson's and Alzheimer's, two of the most critical neurodegenerative diseases, keep creating waves, cinnamon supplements provide a simple way to control their symptoms. Actually, in vitro research proves that this spice prevents your body from building up on the tau protein, an Alzheimer's indicator